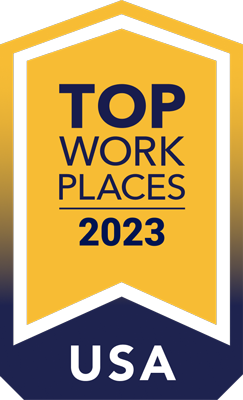 Opportunity as Big as Your Ambition
Advance your career and industry alongside like-minded problem solvers and creative thinkers.
Jordan & Skala Engineers is an established 340+ person MEP, Low Voltage, and Sustainability engineering consulting firm. Our team of talent establishes us from the rest. At Jordan & Skala, you will be consistently challenged by interesting projects, and your opportunities will be limited only by your ambition.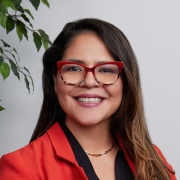 The culture and environment JSE provides has allowed me to grow into my current position as a BIM Coordinator. JSE leadership has the desire to encourage and promote talent from within the company. The impactful support they provide truly encourages growth at all levels of the organization. With that amount of encouragement, my peers and I can feel free to develop our skills for our career knowing JSE rewards growth and advancement.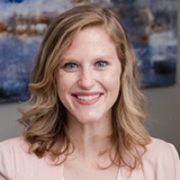 There are very few places where the Principal of a nationally known company speaks to you by name on your first day or where you get a call asking how your first few weeks went. Jordan and Skala is one of those places. After working as a co-op at JSE, I was given the opportunity to join a fun and energetic team where I continue to learn and grow as an engineer. Every day brings a new challenge, but there is a large mix of people from all different backgrounds and experiences who are always willing to teach.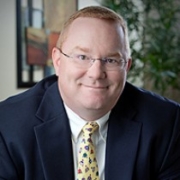 At Jordan & Skala our job is to find design solutions that not only work but find solutions that benefit everyone involved. Being able to engineer those innovative design solutions for major hotels, mixed-use high rises, and multi-family residences all over the United States is very rewarding. It is exciting to lead and be part of a team that literally is determining the trends and innovations of our industry on a national scale as we have become THE cutting edge of shaping tomorrow and how America builds and rebuilds its cities.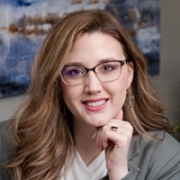 Working at Jordan & Skala has been my most enjoyable and rewarding job opportunity to date. We have very supportive team leaders who encourage initiative and allow you to grow yourself and your position as far as you are willing to go. In my position, I am constantly given opportunities to innovate and create. This level of collaboration makes you feel valued and instrumental day in and day out, and that is a rare experience in companies of this size.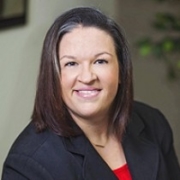 Jordan & Skala has provided me the opportunity to work on a multitude of projects, varying in all markets. I also currently serve in the Atlanta Chapter of the American Society of Plumbing Engineers (ASPE) as the VP of Education which has allowed me to further my knowledge and skills within the industry, all while representing JSE. I look forward to the future and growth here at JSE.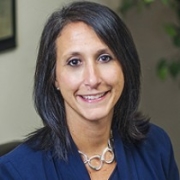 Jordan and Skala has an elite staff with experience and technical knowledge, which has earned the trust of our clients and has led to successful award winning projects. Our commitment to customer satisfaction is the driving force behind our sustainable growth. I am proud to be a team member and look forward to a thriving future.
At Jordan & Skala, we value our greatest assets, our employees.
HELPING YOU MAINTAIN BALANCE
Teleworking Options
PTO (Flexible Time Off Policy)
Paid Time for Employee's Birthday
Bereavement Leave
Fitness Incentive Program
Wellness Programs
Booster Programs
Employee Assistance Program
EMPLOYEE GROWTH & DEVELOPMENT
JSE University
In House Seminars & Technical Training
Lunch & Learns
Encouraging Professional Licensure
Paid Time Off for FE and PE Exam Study Preparation
Financial Assistance toward Educational Development
FINANCIAL
401(k) Plan – Competitive Employer Match
Discretionary Mid and End of Year Bonuses
Bonus for passing FE Exam and first time passing PE Exam
Flexible Spending Accounts
Heath Savings Accounts and Employer Contributions
Financial Seminars
Exempt Employees eligible for Excess Hours Compensation Policy
INSURANCE
Health, Vision and Dental Insurance
Short-Term Disability
Long-Term Disability
Voluntary Plans (Critical Illness/Cancer, Accident)
Life and AD&D Insurance
This link leads to the machine-readable files that are made available in response to the federal Transparency in Coverage Rule and includes negotiated service rates and out-of-network allowed amounts between health plans and healthcare providers. The machine readable files are formatted to allow researchers, regulators, and application developers to more easily access and analyze data.
Jordan & Skala Engineers participates in the E-Verify Program. For additional information about the E-Verify program please click here.
Jordan & Skala Engineers provides equal employment opportunities to all employees and applicants for employment without regard to race, color, religion, sexual orientation, gender, age, national origin, disability status, genetics, military or veteran status, or any other characteristic protected by federal, state or local laws. This policy applies to all terms and conditions of employment, including recruiting, hiring placement, promotion, termination, layoff, recall, transfer, leaves of absence, compensation and training.
Reasonable accommodations may be made to enable individuals with disabilities to perform essential functions.