Jack & Jill Of America Team Up With Jordan & Skala Engineers In Celebration Of STEM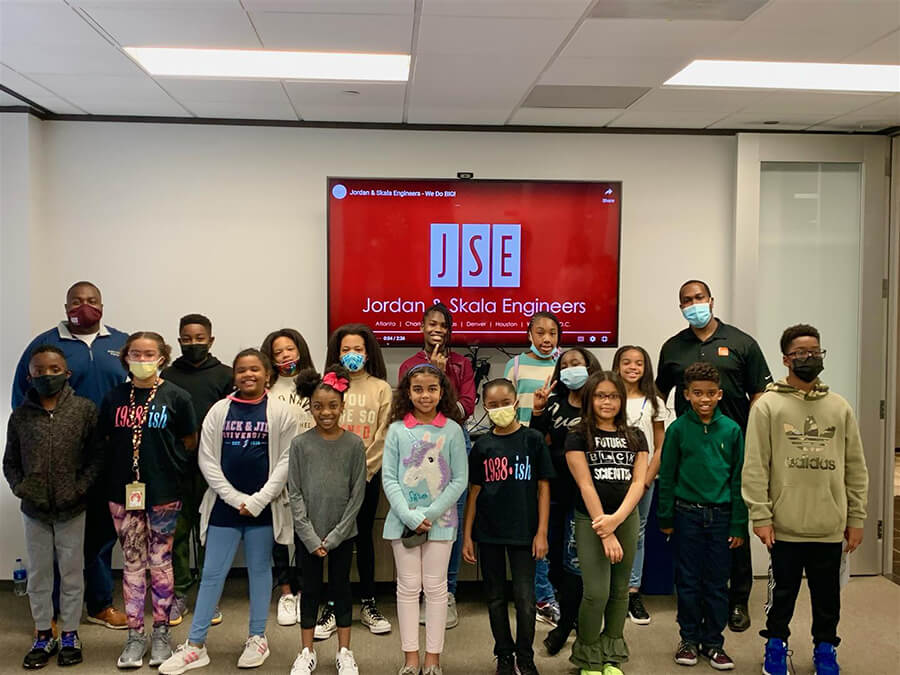 Jordan & Skala's Kendy Guillaume worked with members of Houston-area Jack & Jill of America to host an Architecture/ Engineering (A/E) learning pod.
In support of cultural awareness and development in STEM, Houston Principal Kendy Guillaume, Allen Oghenejobo from The Clerkley Watkins Group (TCWG), and members from the Katy-Prairie View Jack and Jill of America chapter hosted an Architecture/Engineering (A/E) learning pod. This collaboration introduced 4th and 5th graders to prominent Black industry leaders, historically and widely underrepresented in STEM, in addition to technical tools and applications of the A/E trades.
Jack and Jill of America is a leadership organization promoting child development, growth, quality of life, and child rights through education and advocacy. To help champion this initiative, Jordan & Skala Engineers was proud to transform our Houston office space into a classroom with four learning stations. Zone 1 included reading site plans and viewing materials such as mechanical fans and louvers. Zone 2 served as a coding area fit with iPads. Zone 3 allowed students to physically build structures with clothespins, popsicle sticks, and other materials. The final zone, Zone 4, served as an AutoCAD station, where our hosts tasked students to draw simplified buildings within the program. Throughout all stations, the three hosts were there to guide and answer questions from the curious and animated new pupils, who could be the future of the A/E space.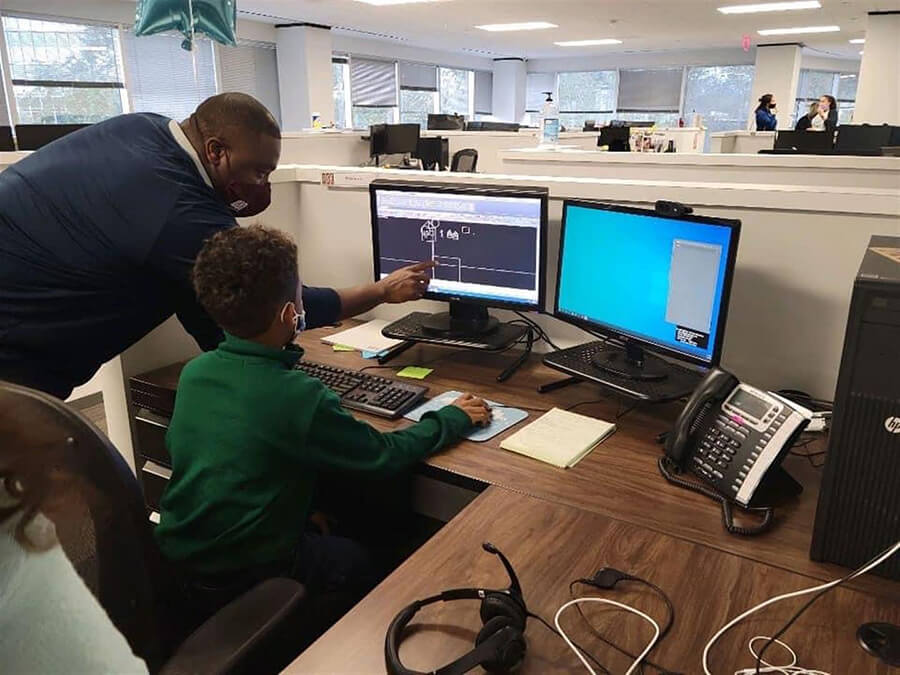 In light of the event, Kendy reflects on his start in the AEC industry. From early on, his exposure to the industry was limited. This experience serves as a driving force for these activities. His passion is also evident in his engineering career, where he aims to design functional buildings that also serve the surrounding communities holistically. Kendy's portfolio recently includes the Law Harrington Center, located in the unsupported and underdeveloped 3rd Ward neighborhood in Houston, TX, that now serves as a vital resource to LGBTQ seniors.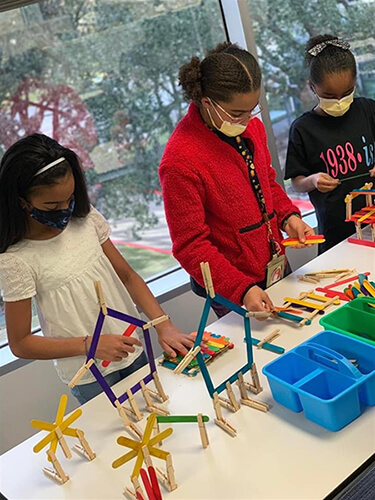 Creating this space and early-onset opportunities for our communities and underprivileged youth is paramount to equity and the future of our industry. We are grateful to be a part of this commitment and look forward to future successes with Jack & Jill and other industry partners.
https://www.jordanskala.com/wp-content/uploads/2022/03/Jack-Jill-Of-America-01.jpg
675
900
m16Dev
https://www.jordanskala.com/wp-content/uploads/2022/03/Jordan-Skala-Logo.svg
m16Dev
2022-03-28 09:58:01
2022-05-29 13:01:56
Jack & Jill Of America Team Up With Jordan & Skala Engineers In Celebration Of STEM