The Spotlight is on Vern Smith in Engineering Georgia Article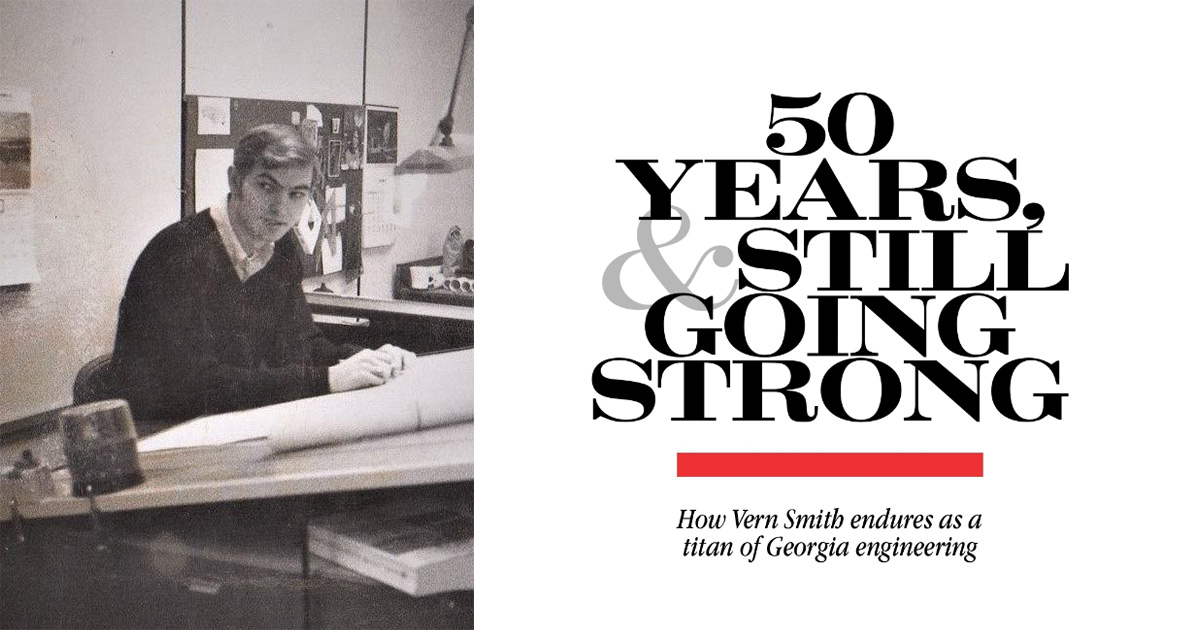 Engineering Georgia recently put the spotlight on Jordan & Skala's mechanical legend, Vern Smith, highlighting his impressive tenure in the construction industry.
Vern's journey in the industry begins in 1969. It's a career that witnesses the technological evolution from using massive calculators that are so large that they have to be rolled on a cart, to using computer applications that have the ability to design an entire building. The journey also shows Vern's dedication to the craft and willingness to endure hard times such as the 1973 oil embargo recession that shook the industry.
Though Vern has experienced all the ups and downs the industry has to offer, he always has a positive outlook and has taken a lesson from every trial. More than anything, Vern values the relationships that he has developed over that time, which is evident throughout the article from the praises of his industry counterparts. Read all about Vern's experience in the Engineering GA Article: 50 Years & Still Going Strong – How Vern Smith Endures as a Titan of Georgia Engineering.
https://www.jordanskala.com/wp-content/uploads/2022/03/The-Spotlight-is-on-Vern-Smith-in-Engineering-Georgia-Article.jpg
269
266
admin
https://www.jordanskala.com/wp-content/uploads/2022/03/Jordan-Skala-Logo.svg
admin
2020-07-08 00:00:00
2022-03-20 08:43:38
The Spotlight is on Vern Smith in Engineering Georgia Article